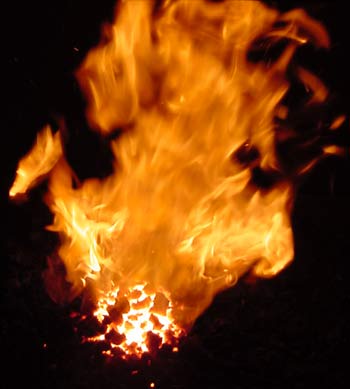 News
2014.02.25
The 20th Annual NMM Conference flyer is available for download in PDF format by clicking: brochure.pdf
2012.02.8
To join our club, please download this PDF: joinclub.pdf
2012.02.8
We now have a Facebook page! Click here to visit: joinclub.pdf





Our Purpose
Our purpose is to help people learn and enjoy the art of metalsmithing. We share knowledge, techniques, materials and equipment involving all aspects of metalsmithing from blacksmithing to jewelry making. Membership
We have over 60 members from the Northern Minnesota area. Dues are $15 per year. Members are notified by mail of each meeting. Various workshops may be held throughout the year that area available to club members. Meetings
Our meetings consist of short business discussions followed by show and tell, demonstrations, and project making. We meet the first Monday of each month at 7:30 PM, usually at Keith Johnson's shop, ten miles South of Bemidji on Becida Road SW (County Road 7). A.B.A.N.A.
Northern Minnesota Metalsmiths is now a chapter of the Artist-Blacksmith's Association of North America. Guild of Metalsmiths
NMM works closely with the Guild of Metalsmiths, whose meetings are held in the Twin Cities' area. Campout
Our weekend campout each sumer includes blacksmithing and family fun. Northern Minnesota Metalsmith's Conference
The last full weekend in April we host a two-day metalsmith conference at the Lake Itasca Steam Show grounds at the North side of Itasca State Park. Included are demonstrations by well-known metalsmiths. Approximately 100 attendees come from five states and Canada. Library
Our library includes 100 videos which member may borrow for one month. If unable to return them at the next meeting, please mail them back. A limited supply of written material is also available. Scholarships
Scholarships to attend other classes and conferences may be provided if there is a need.